Congratulations!
On behalf of the entire staff we welcome the opportunity to show you all that the Holiday Inn & Suites Front Royal Blue Ridge Shadows, VA has to offer as your host site for your memorable event.
Our resort like atmosphere and its breathtaking views of the Blue Ridge Mountains, lush greens and Shenandoah Valley, is the perfect setting for your wedding reception.
Our Presidential Ballroom can accommodate up to 250 guests, while the pre-function space overlooks our picturesque golf course and Blue Ridge Mountains, providing a serene setting for your guests.

The charming clubhouse features a wrap-around terrace overlooking the 18th green. We have the Blue Ridge Mountains and the Shenandoah Valley as your backdrop and our resort is a prime location convenient to Northern Virginia and the DC area.
Our outdoor ceremony site provides the elegant touch that will complete your wedding day. Fabulous cuisine prepared by our Executive Chef and professional staff will ensure an unforgettable event.
We would like to personally invite you to make an appointment to visit and tour our beautiful facility.
A Shining Gem Among Wedding Reception Venues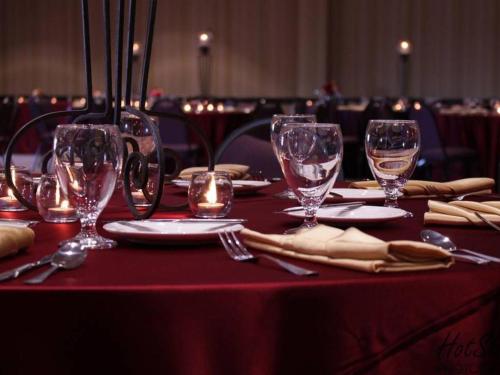 When it comes to Front Royal wedding venues, you won't do any better than the beautiful and flexible reception space; the impeccable decor designed exactly to your standards; the divine menu from our professional caterers as well as the stand-by-your side services of our professional planning team. Whether it's an intimate sit-down dinner or buffet, we look forward to to making your reception as memorable as possible.
You Enjoy the Bliss. We'll Do the Work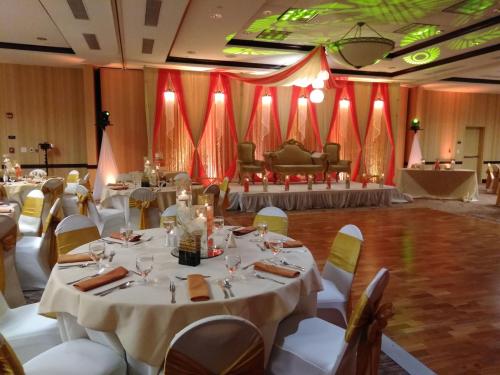 Your wedding day should be perfect. It should be unforgettable. It should exceed your greatest expectations. That's where we come in. With a professional, talented and friendly catering staff ready handle everything from setting the date to clearing the last plate, we leave no detail to chance.
Ceremony, Reception and The Morning After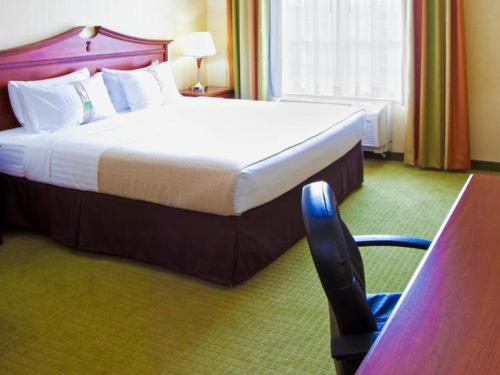 Your wedding guest accommodations in our Front Royal, VA hotel should be as satisfying and dreamy as the wedding itself. Guests will be more than pleased with your choice of wedding venue when they get to enjoy guest rooms and suites as lush and luxe as ours. Guest rooms feature views of the mountains or golf course.